*updated March 2018 - Our colouring page gallery is no longer posted, but you are welcome to request colouring pages any time :)
This week we added a new gallery to our site. A customer suggested we make our colouring pages more readily available to all of you, and the Colouring Page Gallery was born :)
I thought I'd make up a tutorial on how to use them, just in case any of you colour blocking addicts are interested :D
Select a colouring page and save it to your computer.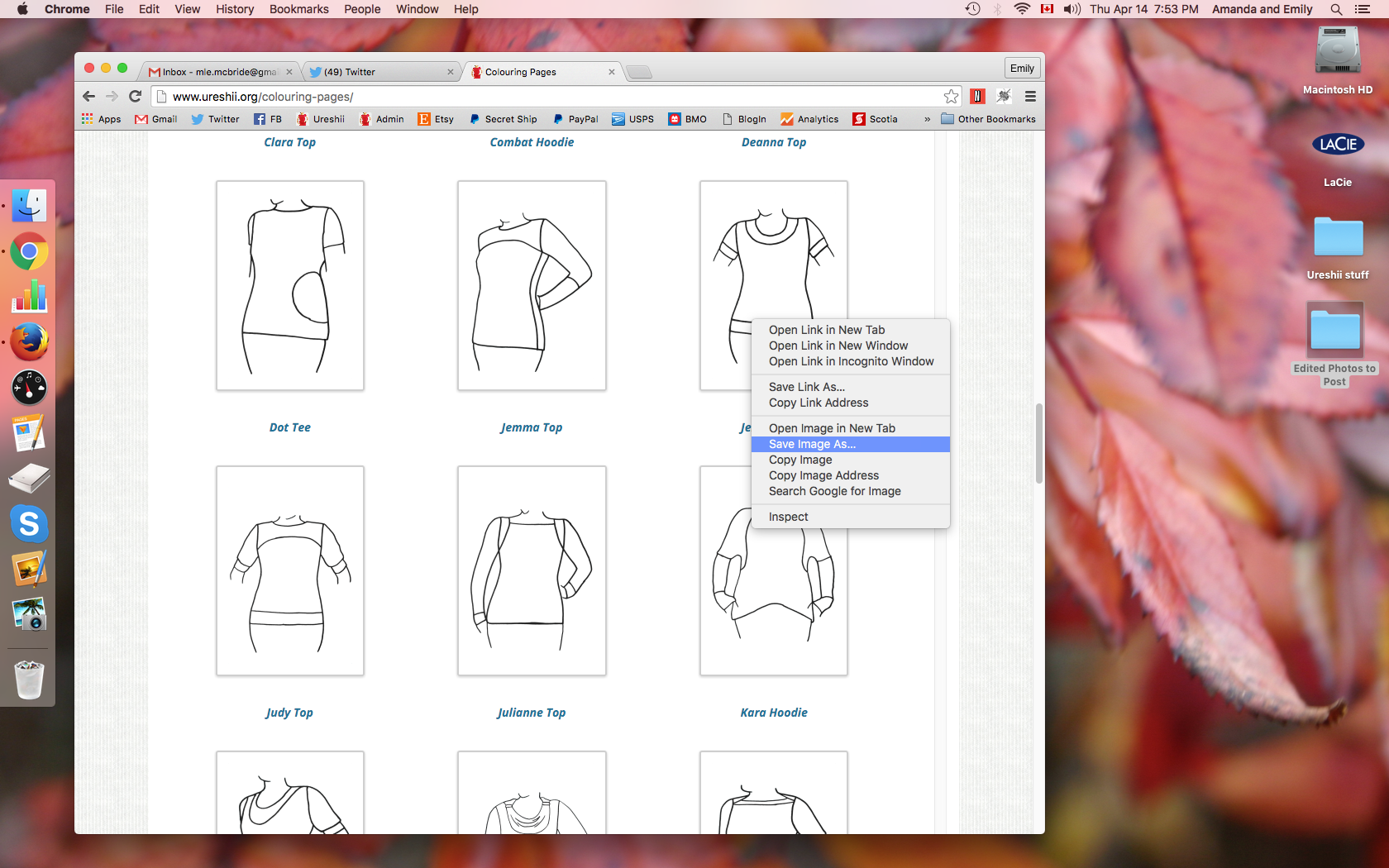 2. Choose the colour card for your chosen fabric and save it to your computer.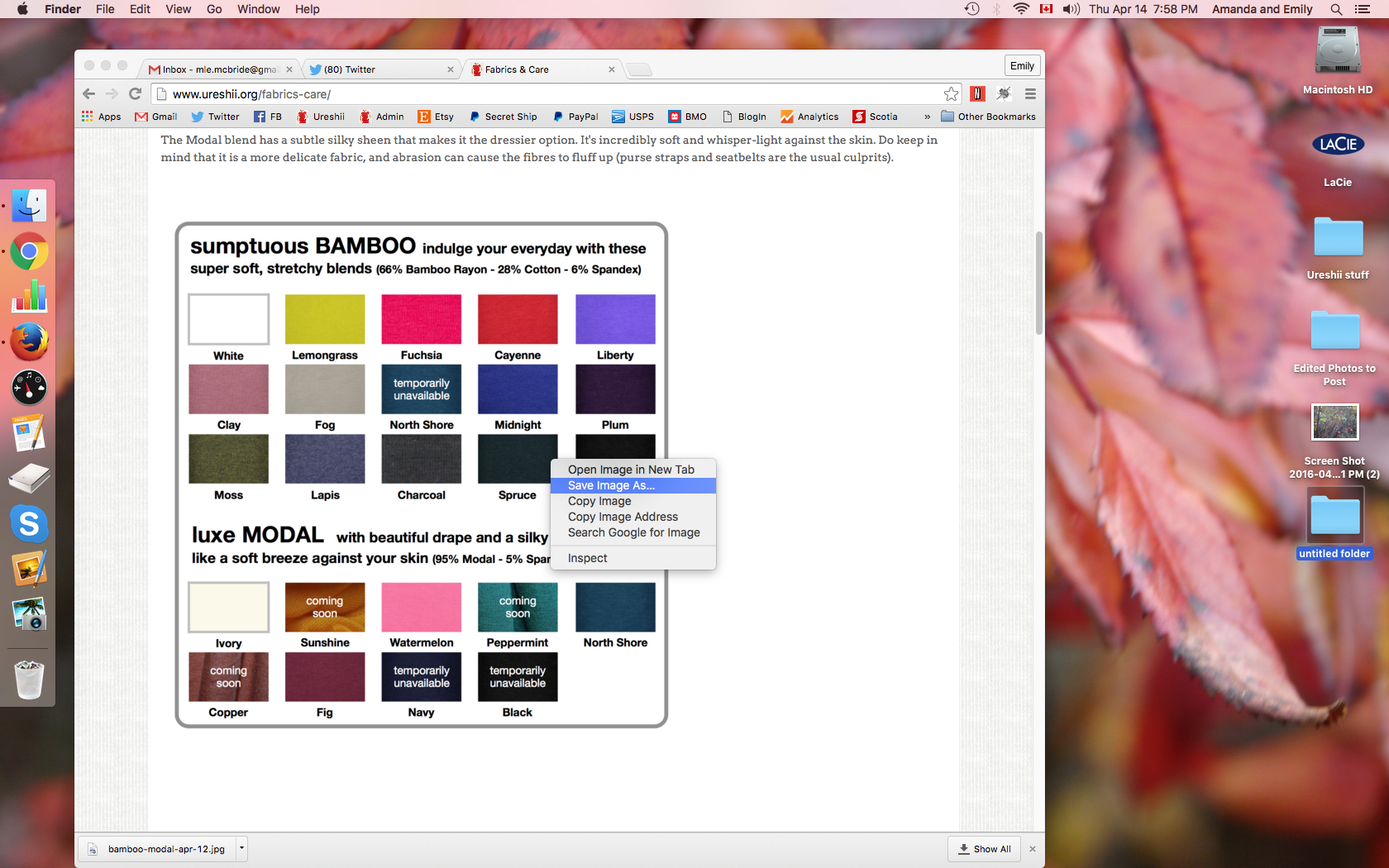 3. Open both of these images in a paint program.
We use Pixelmator, but there are lots of options. If you don't have a paint program or photo editor you can use SumoPaint online, free, no need to download software.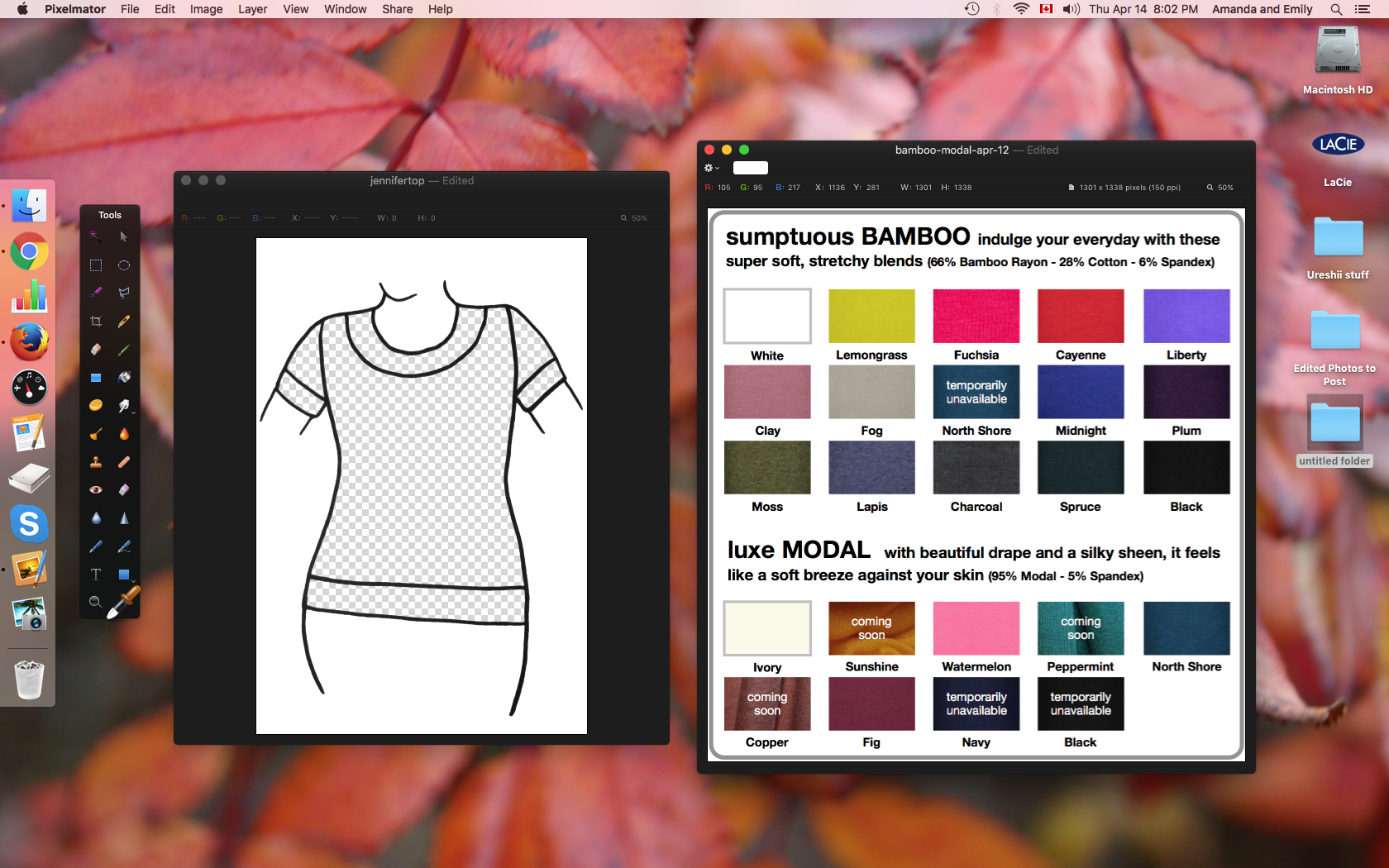 4. Use the colour picker (eyedropper) to copy a colour from the colour card. Use the fill tool (paint bucket) to paste your chosen colour into each desired section of the colouring page. I chose liberty bamboo for the neckline and cuffs.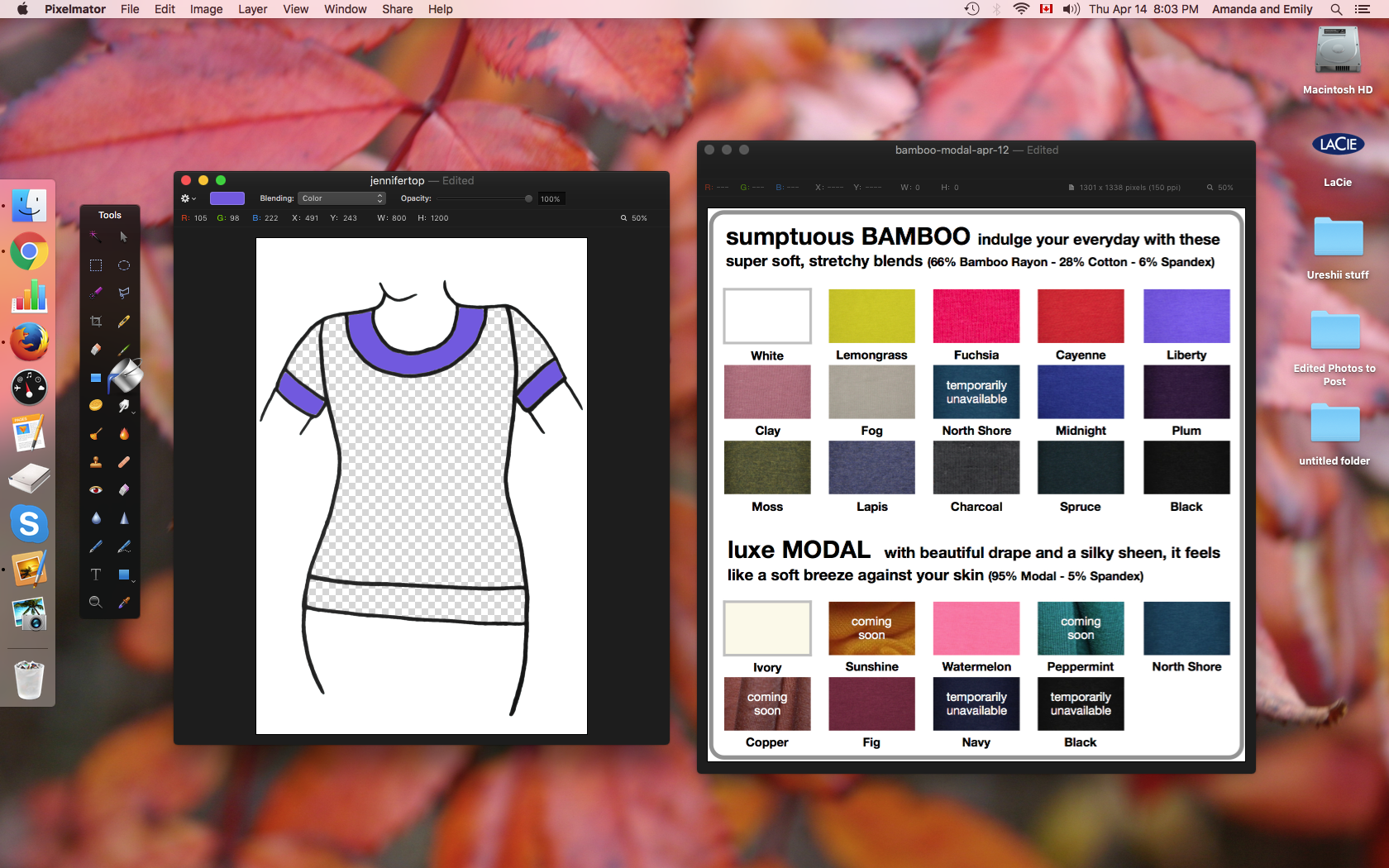 5. Choose another colour with the eyedropper, I'm going with plum bamboo.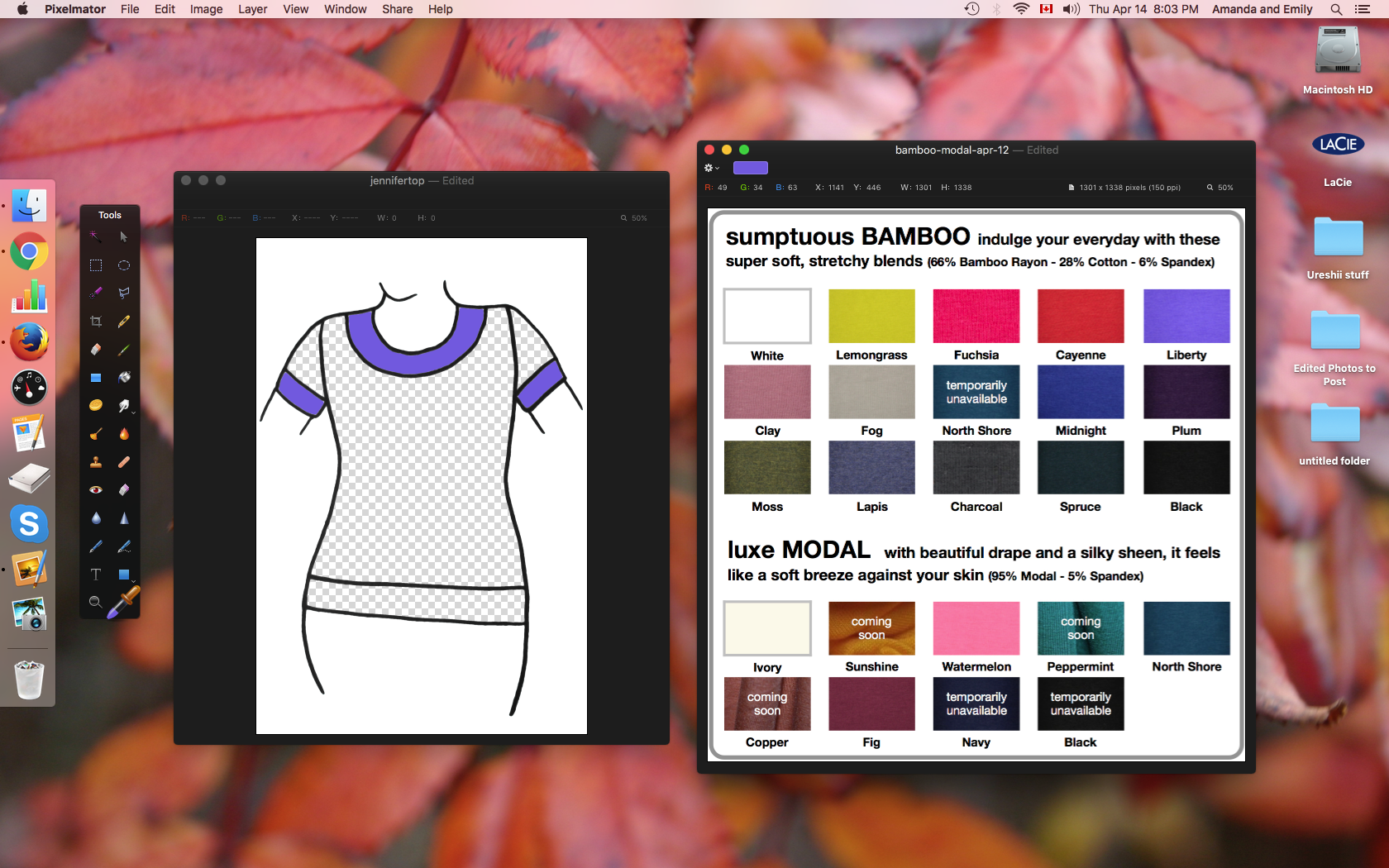 6. Paste your second colour into the desired sections of the colouring page. In this case I'm making the body and sleeves plum.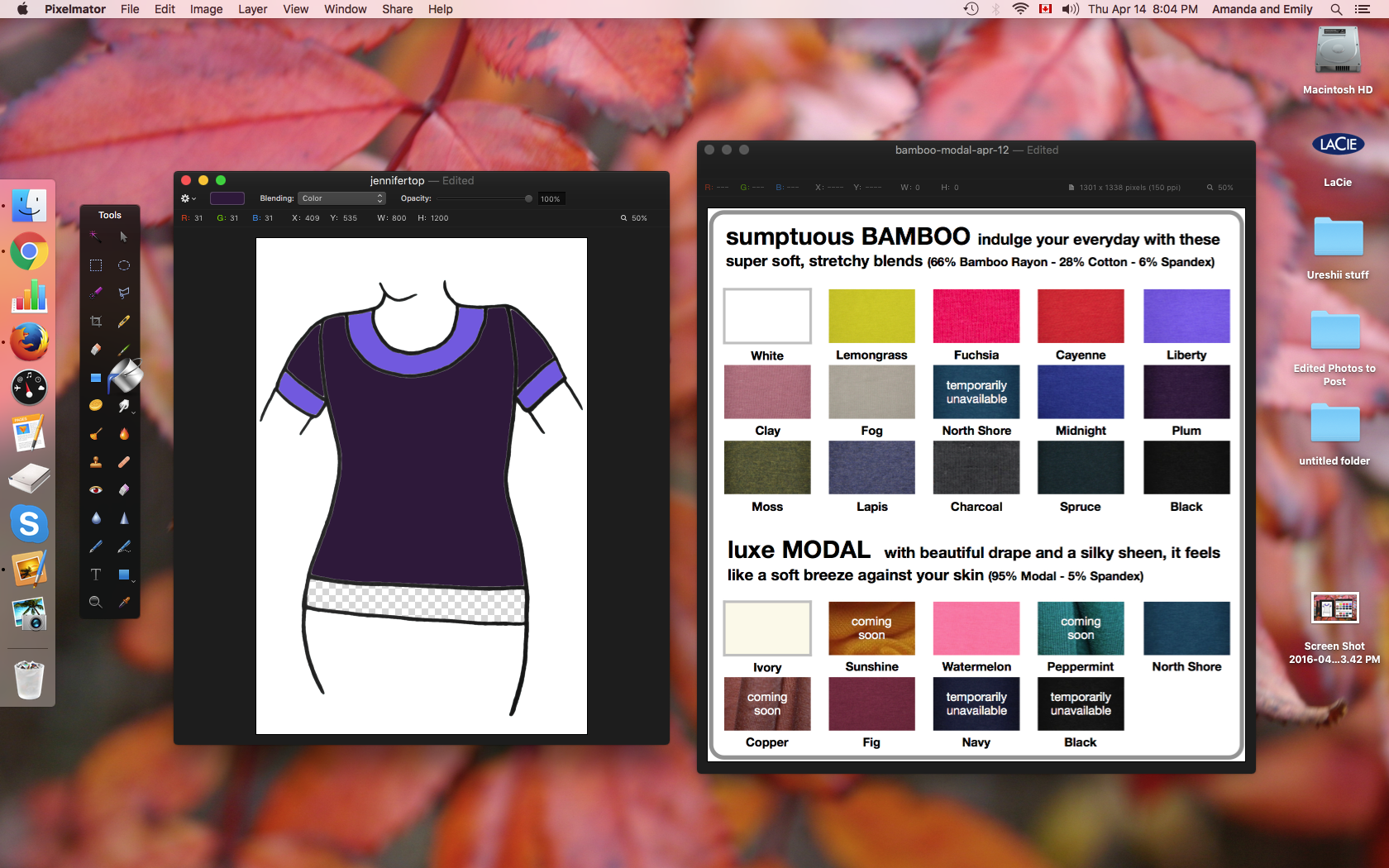 7. Lather, rinse, repeat. I chose black for the waistband colour.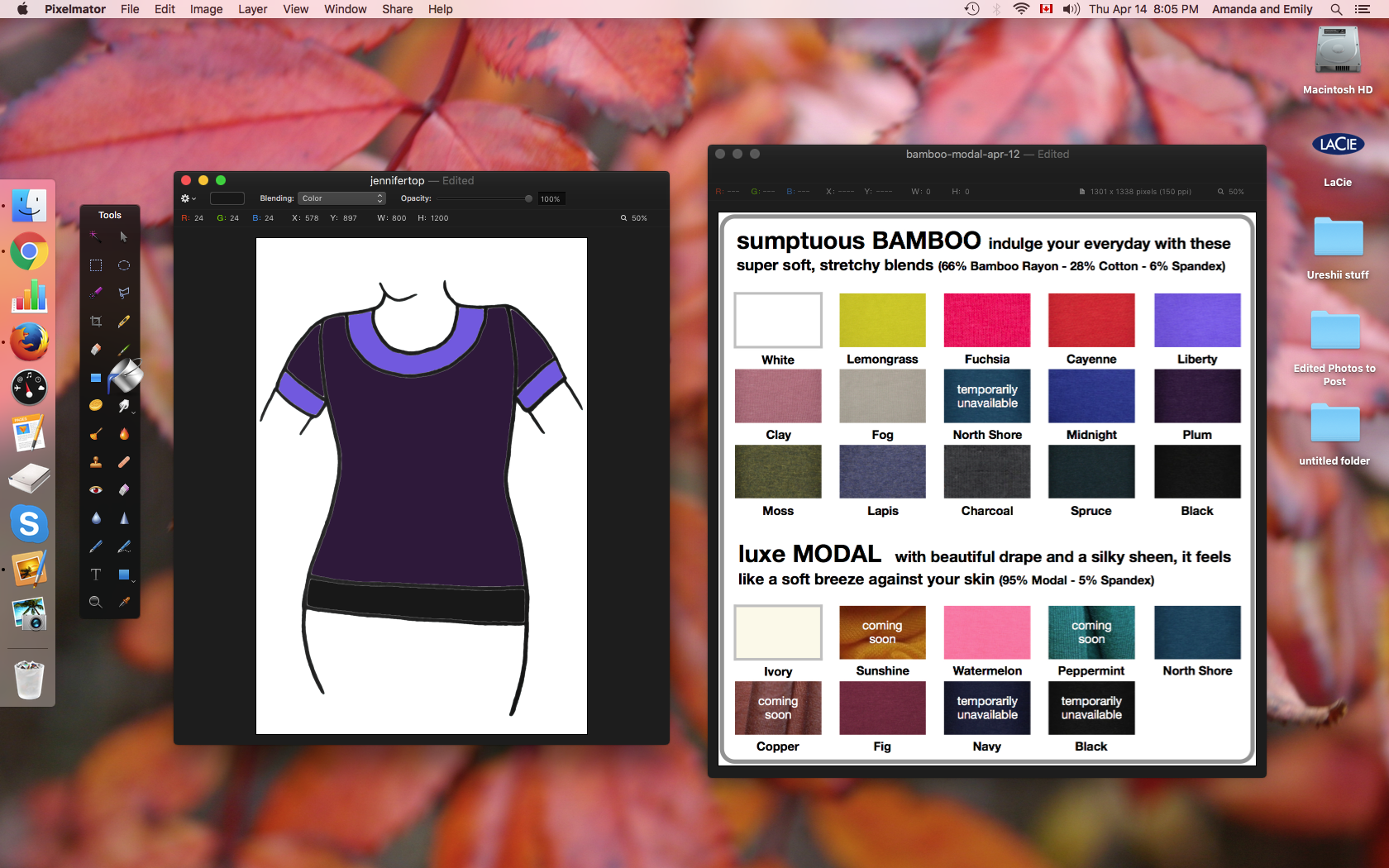 8. Maybe I'll change the cuffs to black as well.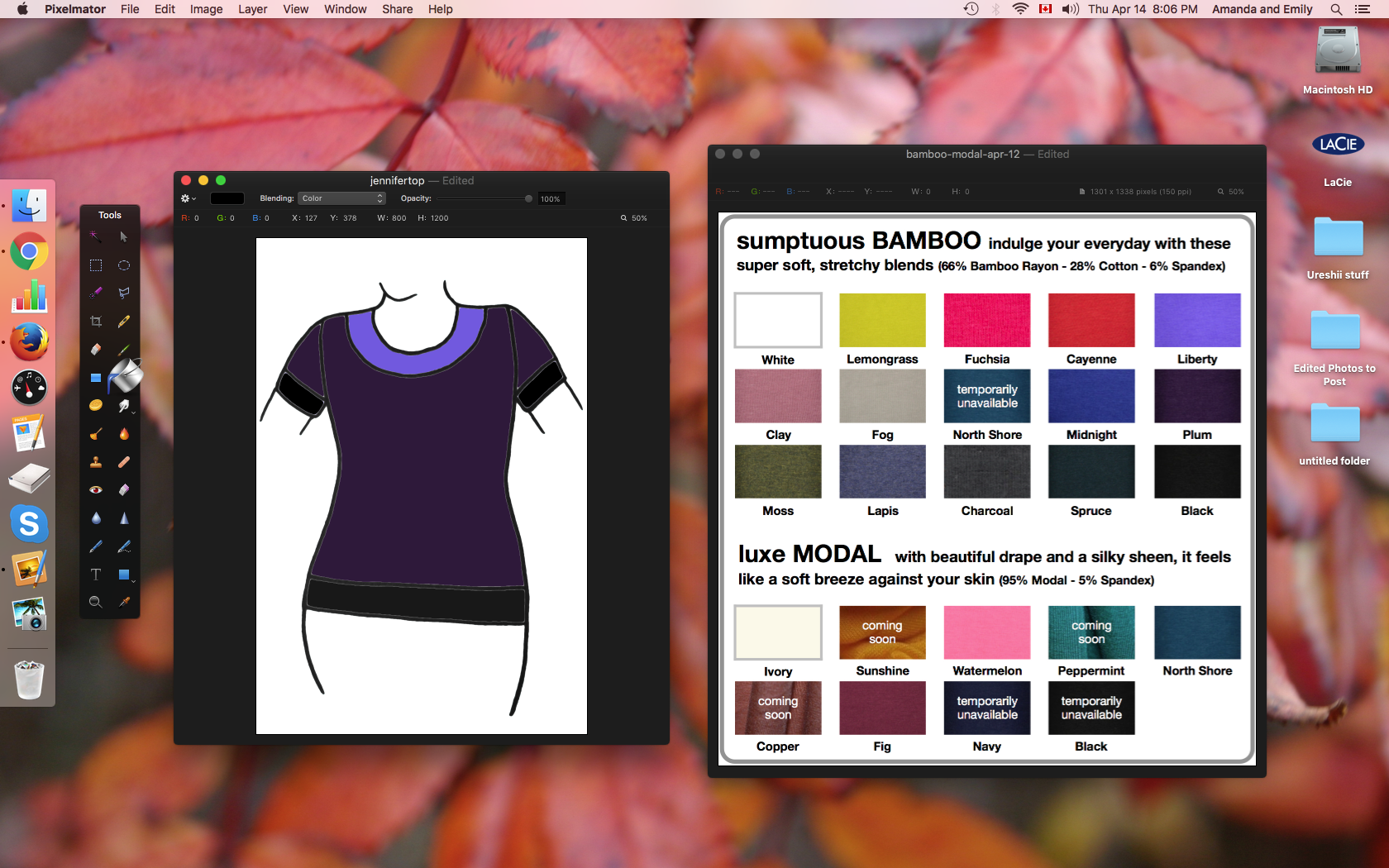 This is cute, but now I'm thinking of trying a print.
9. Save the image of a print dress to your computer, and delete the collar and cuff fills from the colouring page.
10. Open the dress image in the paint program and copy it to the clipboard.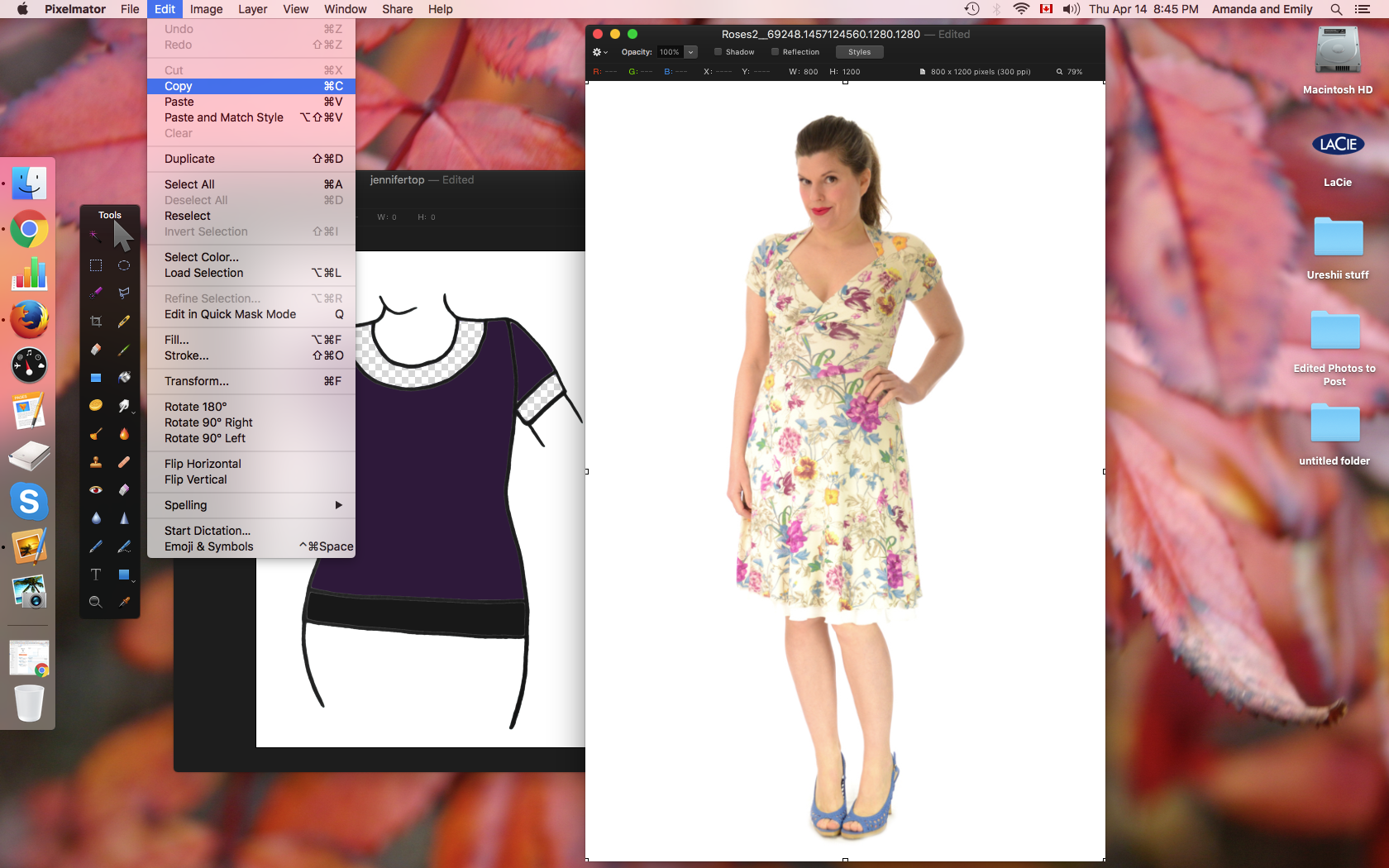 11. Click on the colouring page and paste the dress image over it.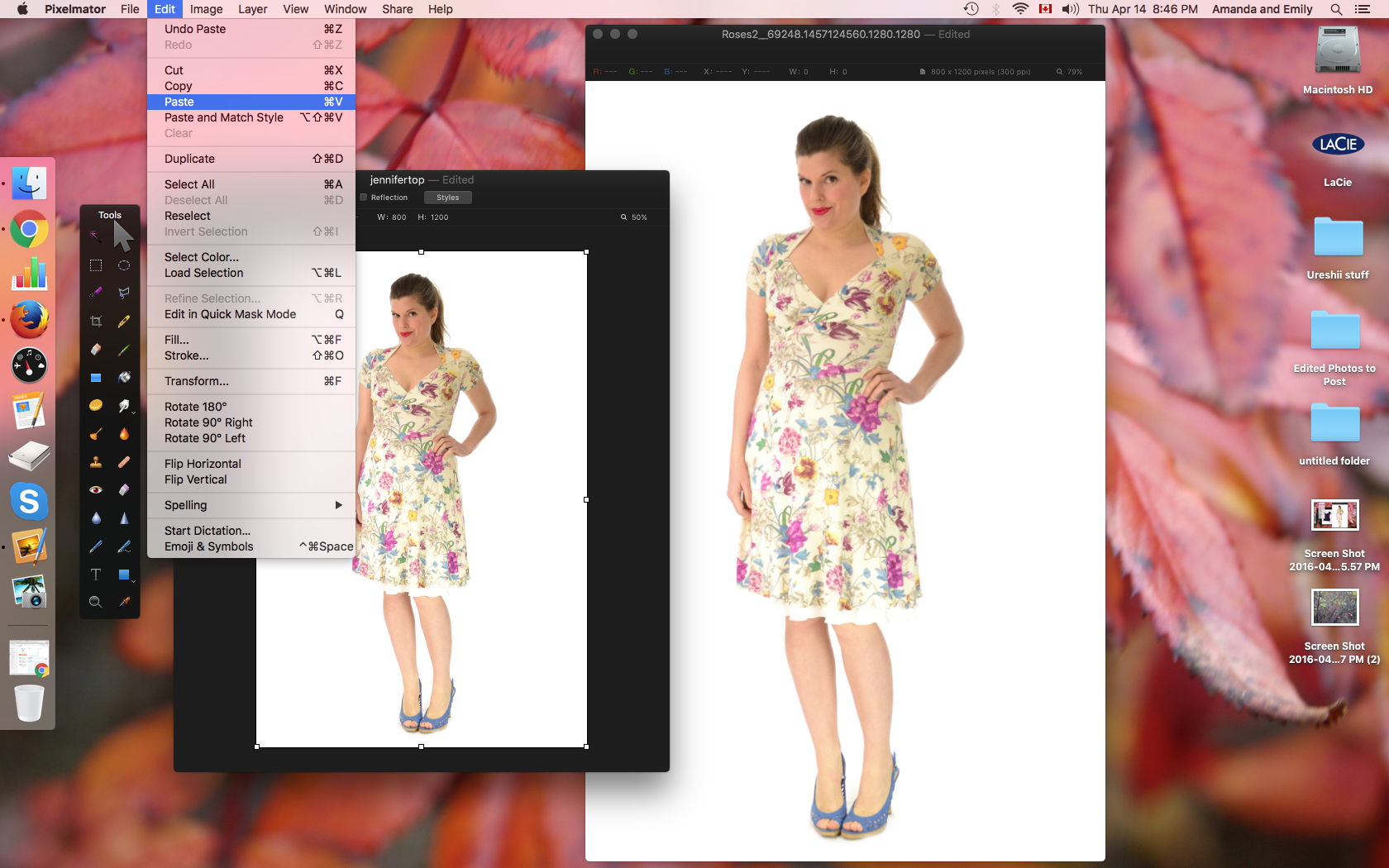 12. Now select transform and increase the size of the dress image, in this case by 250%.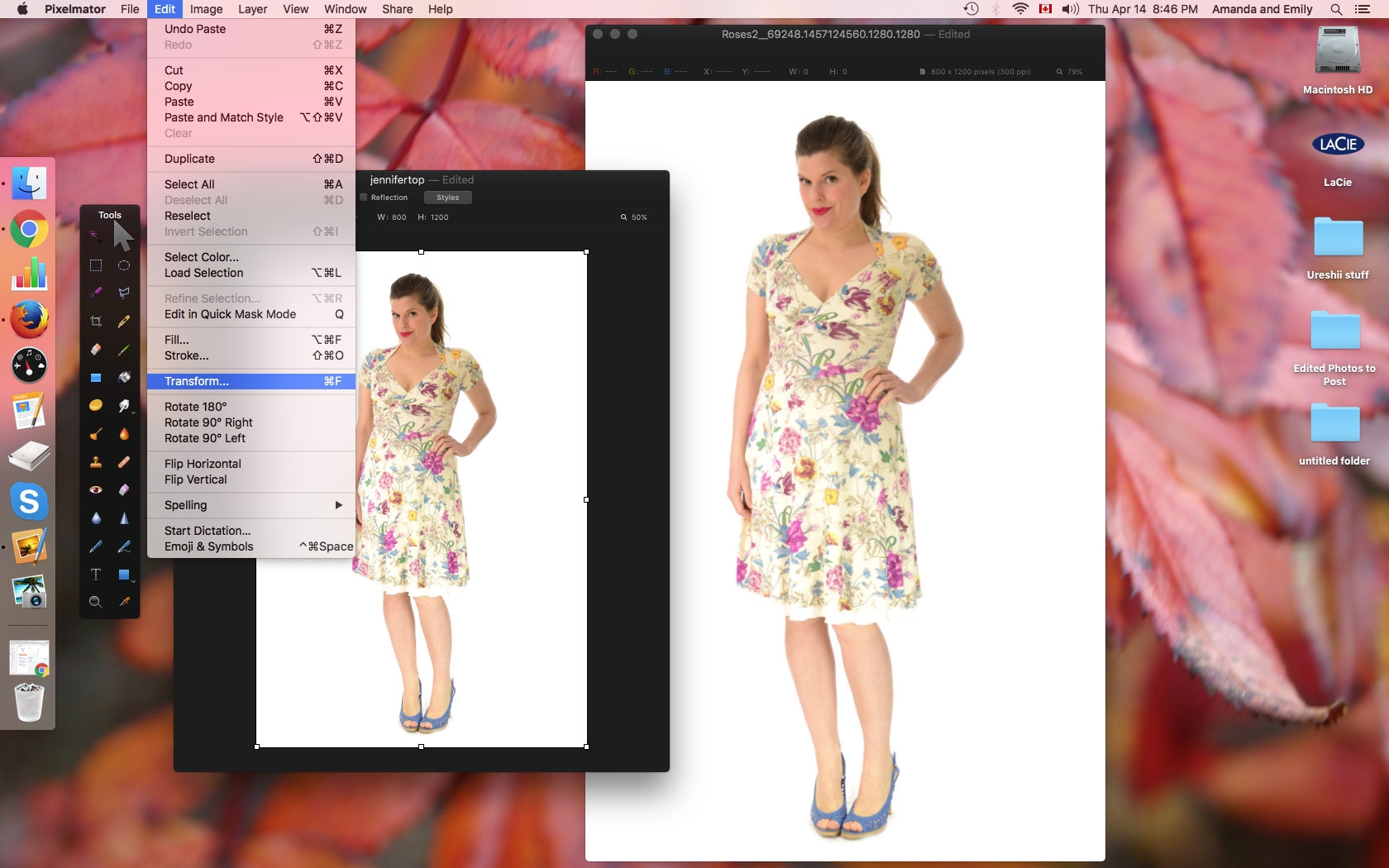 13. Move the dress image up until it covers the collar and cuff area of the colouring page.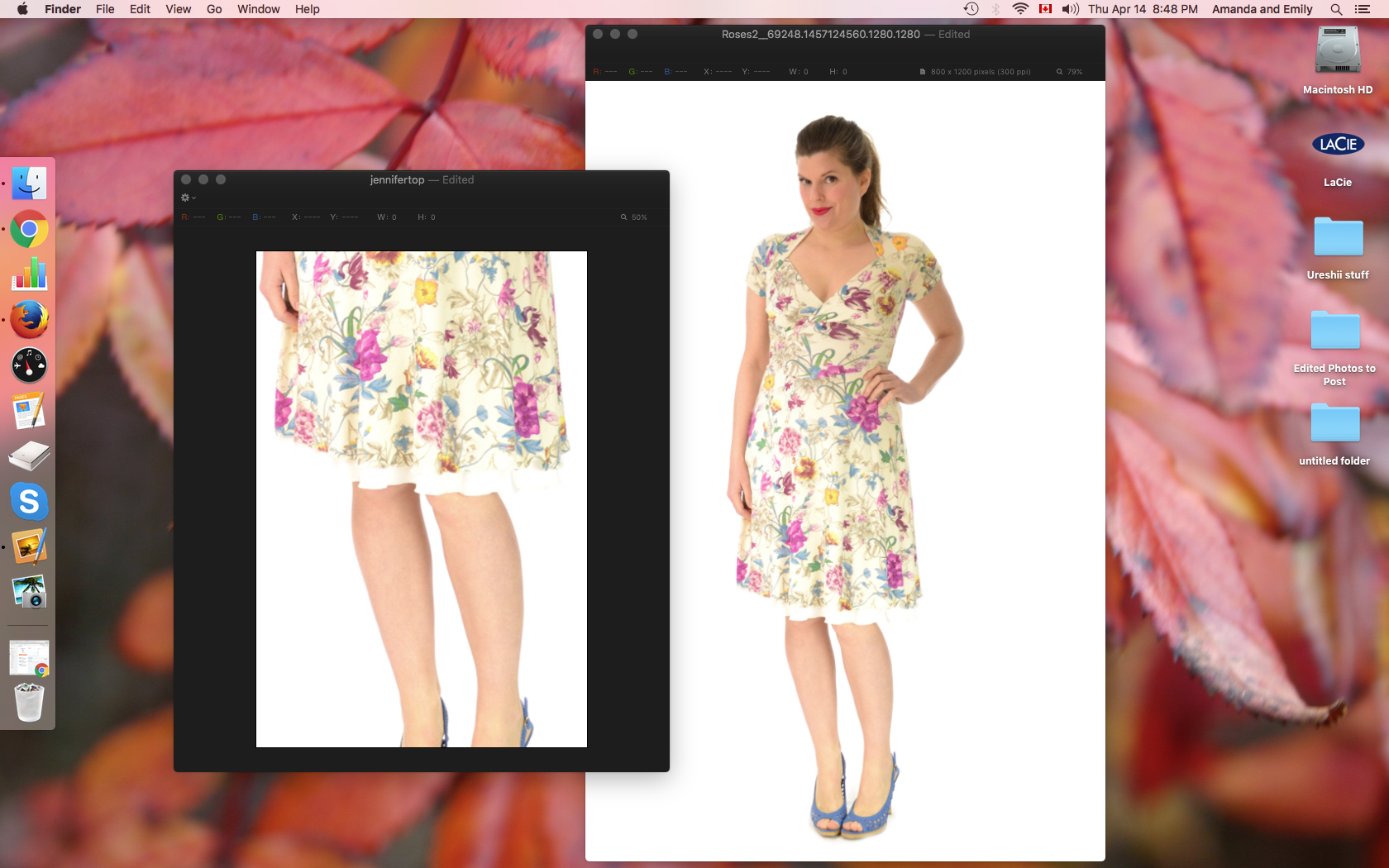 14. Then select "Layers" and send the top layer with the dress image to the back.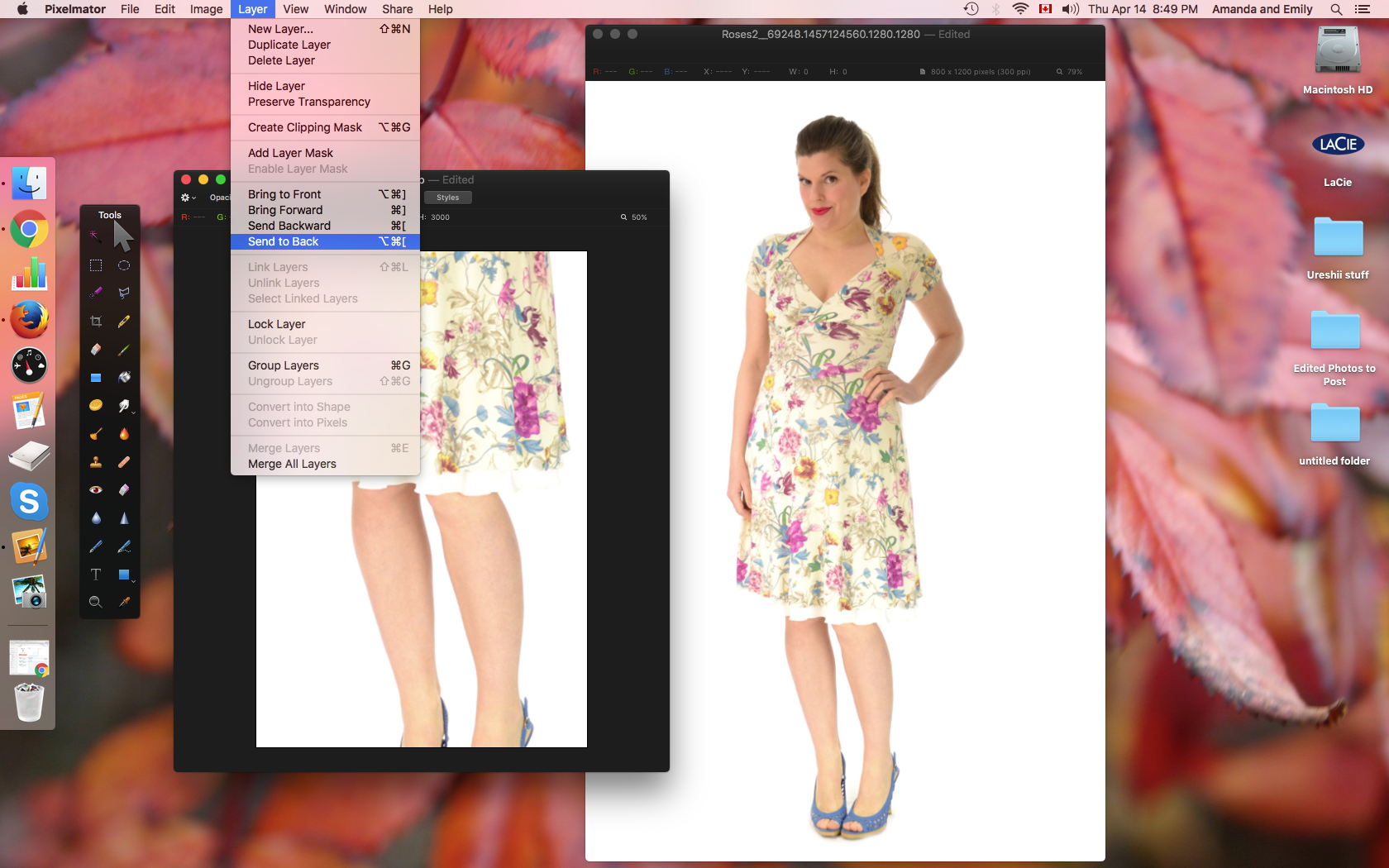 15. The transparent areas of the colouring page allow the print to show through, giving an idea of how the print would look.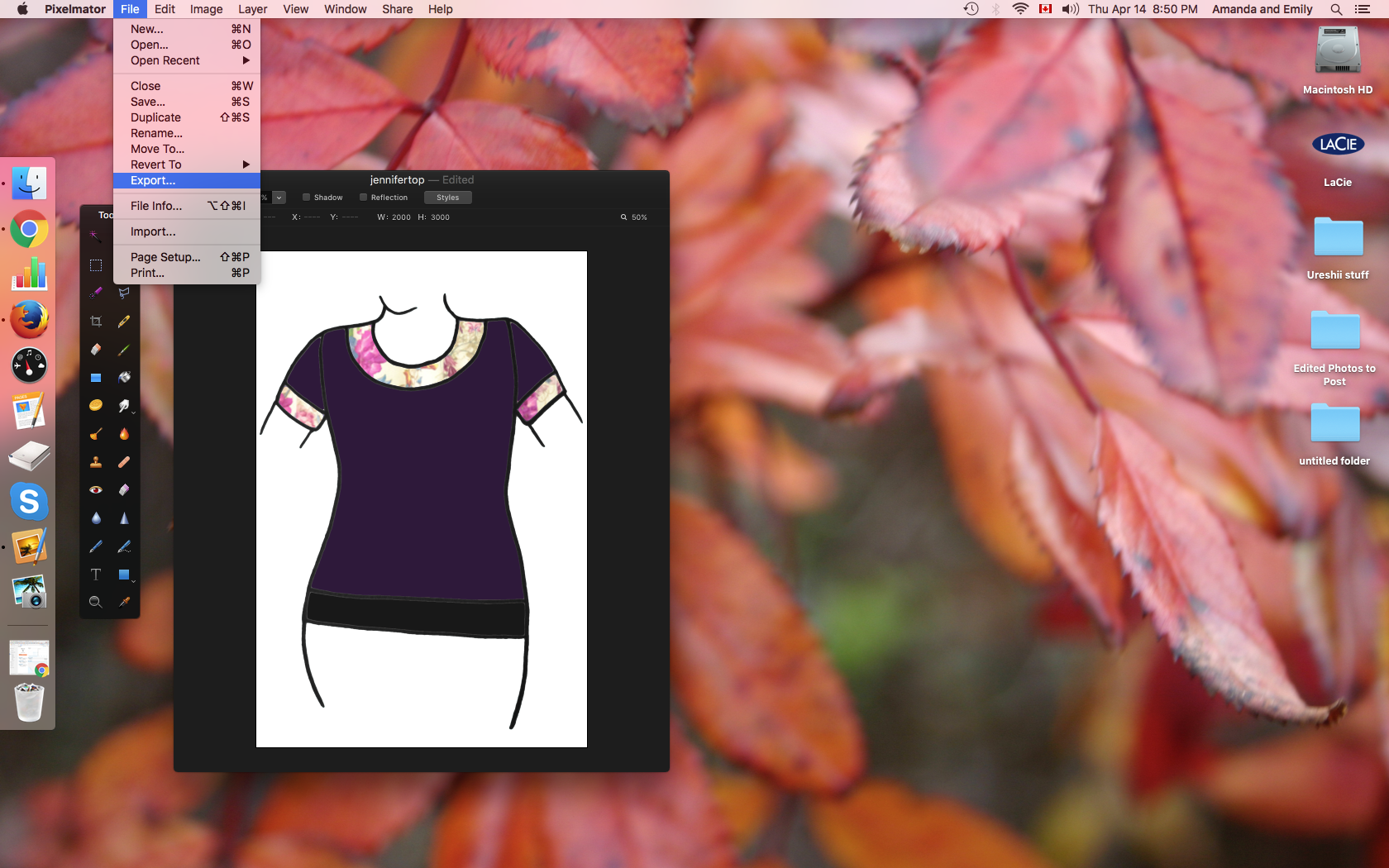 16. Finally export the colouring page to your computer.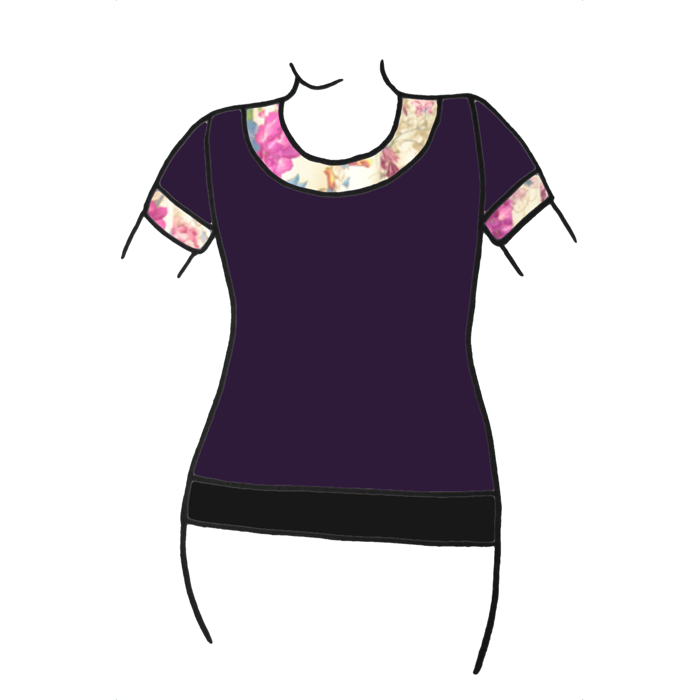 17. Adore.
We're always happy to play with colouring pages with you, if need be :) We'd love to see what you come up with ;)
xoxo Emily